"The only man I envy is the man who has not yet been to Africa – for he has so much to look forward to." – Richard Mullin
Boerewors (farmer sausage)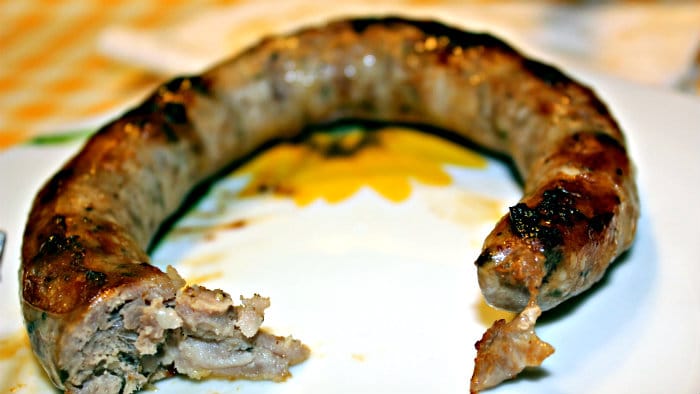 When we moved from Vermont to South Florida, we met our next-door neighbors. They were also newcomers, who moved to the United States from South Africa. These friendly people invited us to their apartment for dinner. They treated us to traditional South African food.
The main dish was boerewors (farmer sausage) which they barbequed on their balcony. It was made with lamb. Our new friends explained to us that boerewors can also be made with chicken or pork. These lamb sausages had lots of spices: coriander, black pepper, nutmeg, cloves, allspice.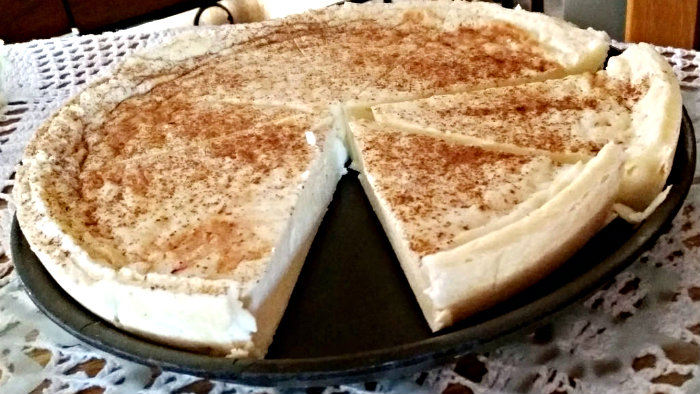 I don't remember the side dishes (that dinner happened more than 20 years ago), but I did not forget the delicious dessert with another difficult name – melktert (milk cake). It was a tart filled with custard and had cinnamon sprinkled on top. Mmm-mmm!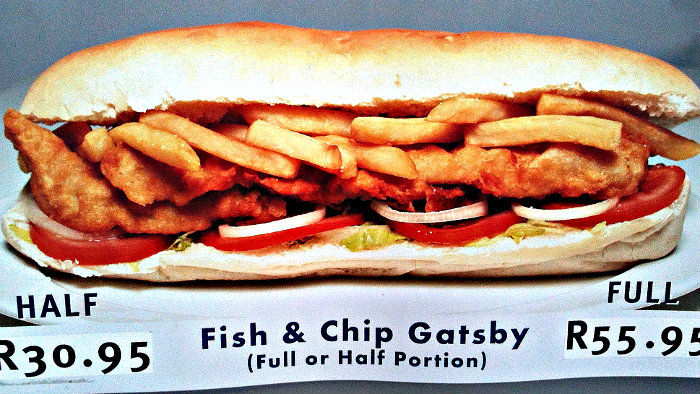 A few years ago, we finally flew across the world and landed in South Africa. During that trip, we noticed that the local dishes had many influences from Dutch, French, Indian and Malaysian cuisines.
Gatsby is not your Subway foot-long sandwich, even if it is also a foot long. Inside the bun, they put slap chips (French fries with vinegar), masala steak (meat with masala spices which give it Indian flavor), egg, and peri peri (hot African chili sauce).
There are lots of varieties of Gatsby. What is constant in any Gatsby –  slap chips and peri peri sauce. Instead of steak and egg, they can use bologna and lettuce.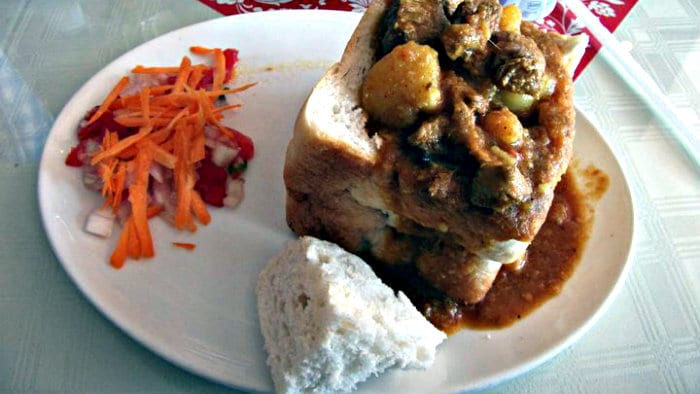 To describe another unfamiliar sandwich, bunny chow, I would use these words: curry in a bun. It is a messy sandwich to eat, so you have to be careful not to drop the delicious but staining pieces of curry on yourself. They make the filling of bunny chow with beef, chicken, lamb, or pork, onions, and at least ten Indian spices.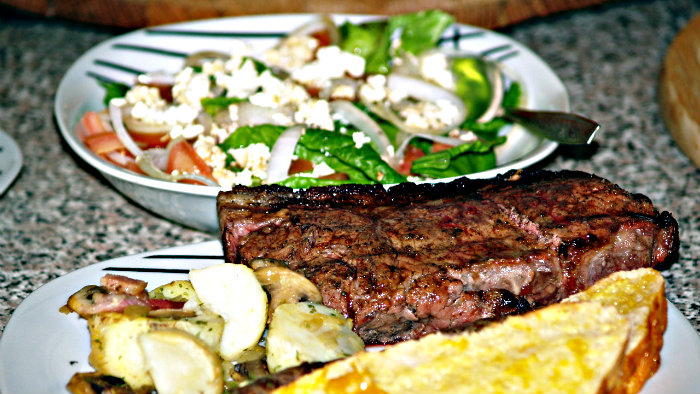 At the hotel located a walking distance from the entrance to the Kruger National Park, we were fed three times per day. Because of pleasant weather, we could have all our meals outside, under the large trees.  The dinners they served were called braai (barbeque). Several cooks were busy preparing boerewors, lamb chops, steaks, chicken.
We were told that for the proper braai, people must use real wood. Such BBQ gatherings are big social events for friends and family. It was social all right. The members of other tour groups and the independent travelers, all mingled together. Our group was happy to partake in these incredible dinners.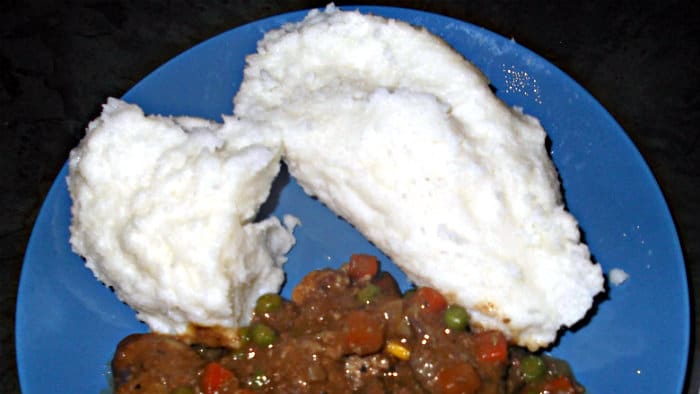 One of the side dishes looked somewhat familiar, like thick cornmeal. It was served with a delicious sauce on top. Our guess was correct: it was pap, a maize porridge. In South Africa, it is used as an accompaniment for a braai or served with curries or other dishes which have a lot of sauce.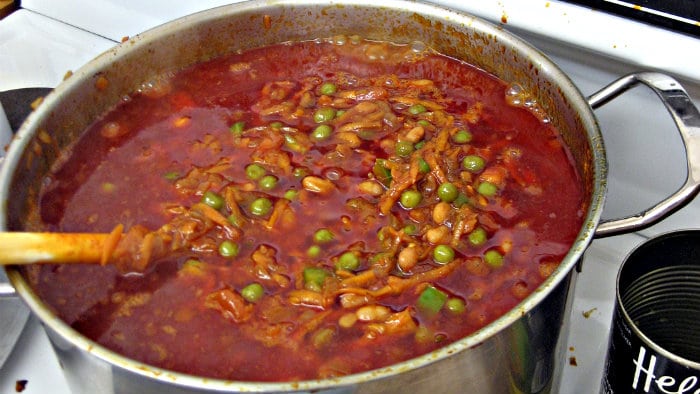 Another tasty companion for the barbequed meats was chakalaka – a vegetable dish made with onions, tomatoes, peppers, carrots, beans, garlic, ginger, chilies, and curry.
We had a chance to try Cape Malay stew which was sweet, savory, and sour at the same time. The pieces of beef are cooked with onions and garlic (savory), ginger, cinnamon, dried apricots (sweet), tamarind (sour), with a complex mix of spices – turmeric, cumin, coriander, chili, curry, and more.
Cape Malay chicken curry was another winner with us. Somewhat comparable to Cape Malay stew, it had even more spices. Like many other curries,  it is usually served with basmati rice.
When I was a child, I loved to drink milkshakes. In South Africa, we tried an adult version – Amarula Don Pedro. The ingredients are liqueur and ice cream mixed together. It is very sweet but potent.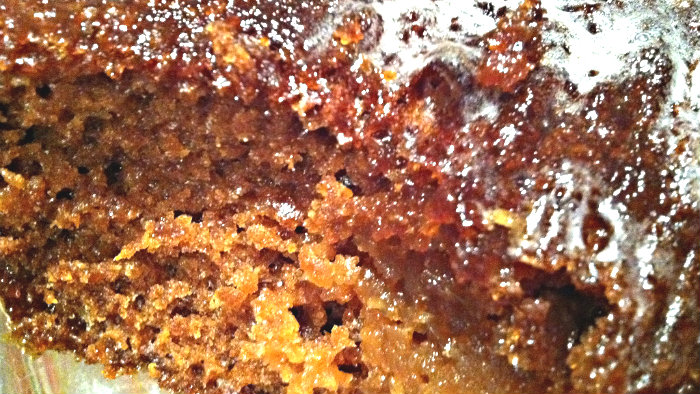 Just as sweet is malva pudding, a traditional Dutch dessert – sponge pudding with apricot jam and hot cream sauce. It is moist because the hot cream sauce goes right through the pudding. Make sure NOT to have it with Amarula Don Pedro, or you will get a sugar overload.
Book your flight to South Africa
Best time to visit
South Africa
You can travel to South Africa any time of the year. For whale watching, go to the country between July and November.