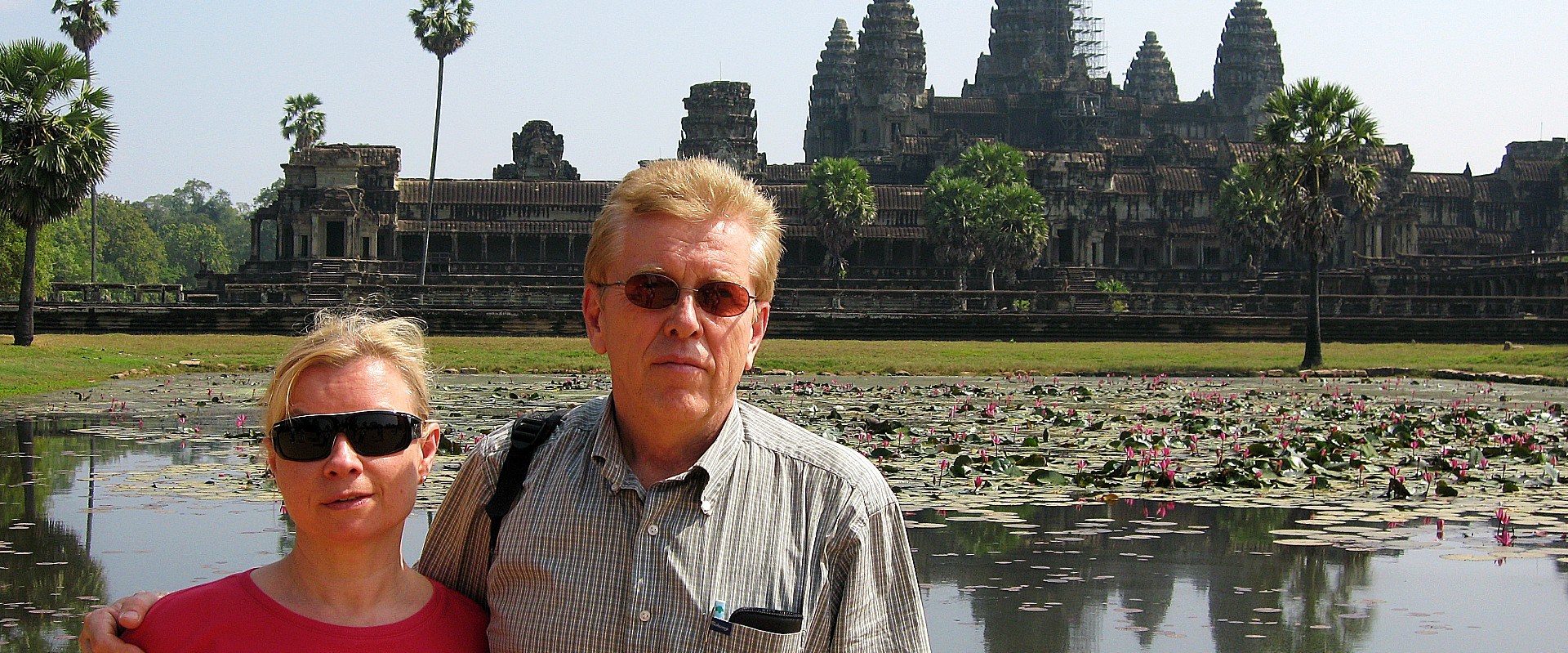 How we started our travels (as told by Elena)
My husband Alexander and I, Elena, were born in Russia. Alexander got his degree from Moscow University, the best university in the country, and worked as a journalist in the Moscow publishing house, newspapers and magazines. Early in his career, he worked in India as a representative of the Ministry of Foreign Trade of the USSR. He is the author of four literary fiction books (three in Russian, one in English).
When I met Alexander, I just graduated from the First Moscow College of Music as a music teacher and a classically trained pianist. When Alexander told me that he wanted to leave the country for political reasons, I was surprised. But I loved Alexander, and I decided to marry and follow him wherever he wanted to go.
We were waiting for permission to leave the USSR for nine months. Since we were not sure which western country we will go to, we decided to learn French and Spanish. In addition to these languages, I worked on improving my high-school English.
Living behind the Iron Curtain
Traveling to other countries was impossible for the majority of Soviet citizens. Only "chosen" people were allowed to go abroad – high-ranking officials, famous performers, and athletes.
However, could they call their trips free travel? Fearing that they would seek asylum abroad, the KGB followed them and punished them if they tried to escape to the West.
Alexander decided to emigrate from the Soviet Union because his views on life were incompatible with the teachings of Marxism-Leninism. As to me, besides being in love with him, there was another reason for me to leave our motherland. Since my childhood, I was dreaming of traveling around the world.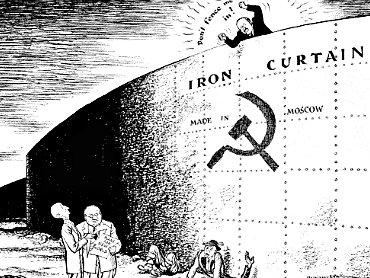 Emigration
In 1979, after nine months of waiting, we received permission to emigrate as political refugees. How do you pack if you are allowed to take only two suitcases, two hundred dollars, and you have to leave your motherland forever?
To make sure that we will not starve for the first few weeks in Austria, my mother made sure that we take enough food: Cream of Wheat, millet, pasta. We also packed a small pot, a small pan, and two aluminum bowls and flatware. Looking back I marvel at how uninformed and naïve we were at that time.
The day of our departure from the USSR was the saddest and the happiest day in our lives. We still keep the picture taken minutes before the final goodbye at the Sheremetyevo airport. My parents are hugging me, my mother-in-law is hugging my husband. All of us look exhausted from a sleepless night,  our eyes are swollen from crying. At that time we were sure that we'll never see each other again!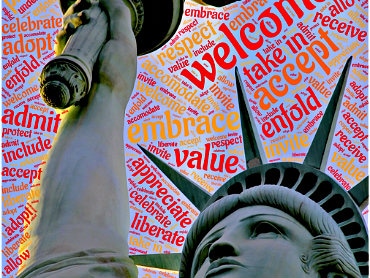 My first flight
I was sad to leave my parents and friends. But I was also thrilled. It will be my first flight! I will fly to a foreign country! I will be free! At the same time, I had scary thoughts: what if the plane will crash, what if nobody will meet us in Vienna, what if we will not have enough money? And many other "what ifs?"
I loved my first flight! The food was delicious – they even served caviar as an appetizer! We already heard that the Aeroflot (the only Soviet airline at the time)  always served excellent food on the international flights.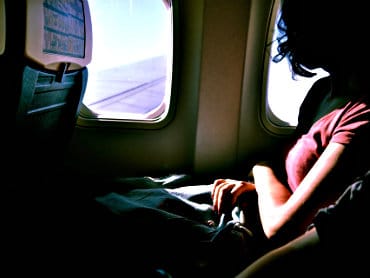 Austria – my first foreign country
As soon as the plane landed at Vienna airport, we were lead through the customs and then taken to the hotel by bus. After checking in at the hotel, we immediately went for a walk. It was my first adventure abroad. This evening stroll on the streets of Vienna was a dream come true. We were free people in the free world.
From that unforgettable evening in Vienna, I wanted to see more countries, and not just in Europe.
We spent a whole month in Vienna. Even if we did not know any German, we managed to see most tourist attractions, including incredible Viennese parks.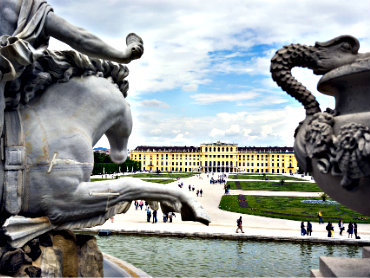 Italy – my second foreign country
From Austria, the train took us to Italy, Rome. To get permission to go to the USA, we had to fill out lots of forms, pass a medical exam and have an interview at the American consulate. After one month in Rome, we were granted the working visas in the US as political refugees.
While waiting for visas to the USA, we didn't waste time. I took English classes (four hours per day, five days per week). These hard studies noticeably improved my high-school English.
Any free time we had, we spent on sightseeing. Rome is an ancient city, which offers endless options for tourists.
We visited many historical and religious sights by foot. Having very little money, we would splurge on the bus fare only if the place of interest was very far from our apartment. We saw a lot, but even after a month in Rome, we felt that we only scratched the surface of this eternal city.
Since that month-long "Roman holiday" we came back to Rome twice. Both times we went with a tour group, stayed in expensive hotels, went to all attractions on the tour bus with an excellent guide. Still, when we had some free time, my husband and I would walk the streets of Rome as we did so many years ago.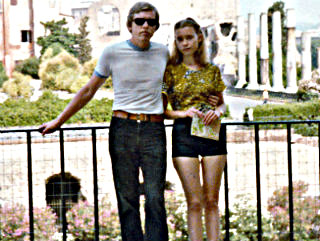 Coming to the USA
We came to the United States with just two small suitcases, two hundred dollars, and I was pregnant. We settled in Los Angeles, California. We were very poor, and  Alexander had to take several low-paying jobs. He worked as a plumber apprentice, a shoe store salesman, and a clerk at a small grocery store.
I knew that my English would not be good enough to be a music teacher, that's why I went to the College of Business to study bookkeeping. I knew nothing about this occupation, but I hoped that my strong math skills would help me with my studies.
After I graduated from college, I couldn't start working because our daughter was just born.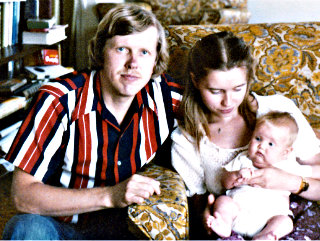 The winter trip to the Sierra Nevada
In Los Angeles, with the help of my husband I created the largest music school in West LA. Among my students were children and grandchildren of many celebrities, including Gregory Peck, Lucille Ball, Shirley Jones, O.J. Simpson, John Candy.
Fast forward a few years. Our daughter is five years old, and we are getting ready for our first trip – skiing in June Lake.
The mother of one of my piano students offered to borrow her skiing clothes. We spent five exciting days of cross-country skiing. It was the first time that our daughter saw the snow.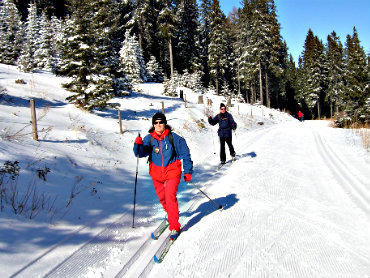 The trip around the United States
Next trip happened the following summer. We bought a converted van which had a folding bed and two soft chairs which could be unfolded to make a small bed for our six-year-old daughter.
We wanted to see the country, but where to go exactly? Since we were the members of the AAA Club, we decided to go there to plan our vacation.
A very knowledgeable travel specialist spent about two hours mapping out our itinerary. These days I can plan any trip myself, but so many years ago we were real "babes in the woods." We went home loaded with AAA travel books, maps, TripTik books.
Our trip around the United States lasted for eight weeks. We drove from Los Angeles as far as Quebec, Canada, and back. It was an unforgettable experience.
We returned home with maxed out credit cards and practically no cash. But as soon as our music school resumed classes (there were no lessons during the summer), we were in the black again.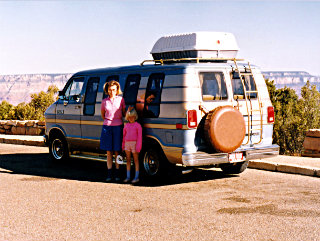 The trip to eight European countries
The following summer we traveled through 8 European countries: Belgium, Netherlands, France, England, Austria, Italy, Germany, Switzerland. To save money, we stayed with friends in Munich (Germany), Brussels (Belgium), and London (England).
After returning home, we started dreaming about more trips. But as it often happens, the life took over. We needed to work more to make money. Still, a few times a year we went on short trips around California, and to the nearby states (Nevada, Oregon, Arizona). These car trips lasted from one to two weeks.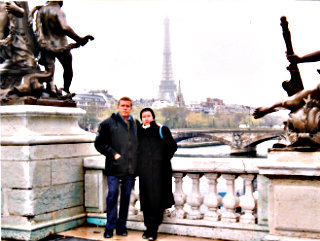 Visiting Spanish speaking countries
One day my husband asked: "Why not to spend a year in the Spanish speaking country? We'll be finally fluent in our favorite foreign language. And our daughter will speak one more language in addition to English and Russian."
I agreed that it was a great idea. When our daughter finished the 6th grade, we went to Costa Rica. During the following year, we went to Spain, Uruguay, Paraguay, Argentina.
We could not make up our mind what country to choose. By that time, my husband's fiction book was scheduled for publishing in Russia. It helped us to make a different decision: to spend a year in Moscow.
It was a fantastic year. My husband published his book. Almost every day we went to theatres, operas, ballets, museums. Studying at the Russian school, our daughter improved her Russian dramatically. I taught many music classes to the children at the American Embassy compound. By the end of the school year, none of us wanted to leave Russia, but it was time to return to our home in the US.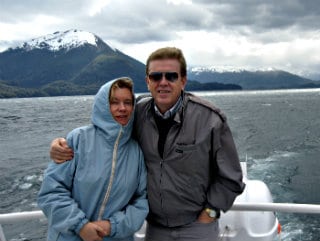 Teaching and performing in the USA
In LA, we created the largest music school in West Los Angeles. Among my students were children and grandchildren of many celebrities, including Gregory Peck, Lucille Ball, Shirley Jones, O.J. Simpson, John Candy.
After we had moved to Florida, we founded the Academy of Performing Arts, where forty teachers were teaching music, dance, and theater classes to six hundred students.
Besides teaching music and managing my business, I developed a program of music lectures about famous classical composers. I was giving these concert-lectures at many country clubs and societies. Also, I was playing piano at business, and private parties, and participated in concerts and shows.
As soon as we settled down in the United States, established a successful business and could afford to travel, we started our odyssey around the world, and we don't ever plan to stop.
For many years we worked hard, running our large school. Such a successful but tough business required all our time and energy. On the plus side, it provided the means to afford many trips around the world.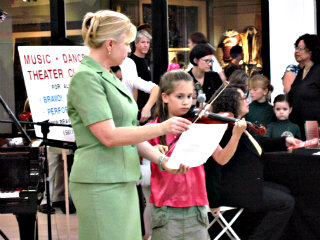 We have to see the rest of our beautiful world
Now, after selling this business, we have time not just to travel but also to share our experiences and tips with you, our readers.
So far, we traveled to 74 countries, and in many of them, we've been more than once. Since we are Greedy Travelers, we plan to visit 74 more.
We can not imagine our life without traveling around the world. There are too many exciting places on our planet, which we have to see now or as soon as possible.