How to make long flights less painful
We have a lot of endless flights under our belts. After we moved from Los Angeles to Miami, we had to start our journeys from Florida. It added more than two hours to the flight time since many of our international trips began from New York.
Our most extended itineraries lasted about 23 hours (just the flight time). No wonder we tried quite a few hacks on how to make long flights less painful.
Here are some of the long-haul flights we took in the past
Los Angeles – Helsinki – Moscow – about 13 hours
Miami – New York – Auckland (New Zealand) – about 18 hours
Miami – New York – London – Johannesburg (South Africa) – about 20 hours
Miami – Toronto – Vancouver – Tokyo – about 18 hours
Miami – New York – London – New Delhi – about 19 hours
Miami – New York – Seoul – Bangkok – about 23 hours
Miami – New York – Seoul – Beijing – about 19 hours
Miami – New York – Seoul – Saigon – about 23 hours
Miami – New York – Seoul – Yangoon (Myanmar) – about 23 hours
Keep in mind that these itineraries do not include layovers, which can last from two to four hours, or longer. Besides, many large-city airports are located far from city centers. The transfer to the hotel can add an hour or more to the duration of the journey.
How can you make your trip across the world more comfortable if, like us, you can't afford to travel first or business class? Here are our hacks. 
When you get to the airport, try to walk as much as possible before the flight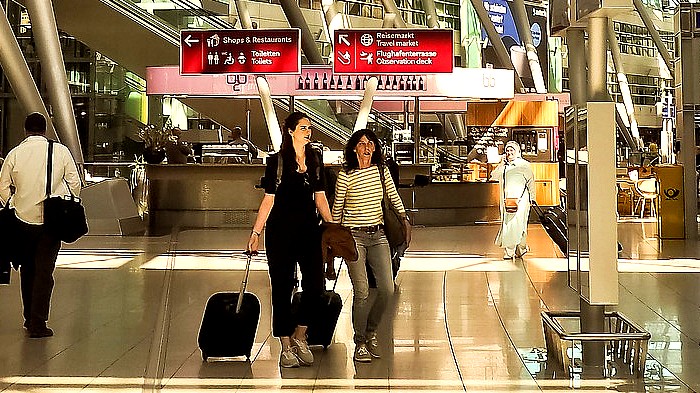 It is easy for us to walk with our belongings since each of us travels light (a carry-on and a small backpack). We tie the backpacks to the carry-ons and pull this construction through the terminal. Sometimes we make more than 10,000 steps before the first leg of the trip.
Use a pedometer or step-counting app on your phone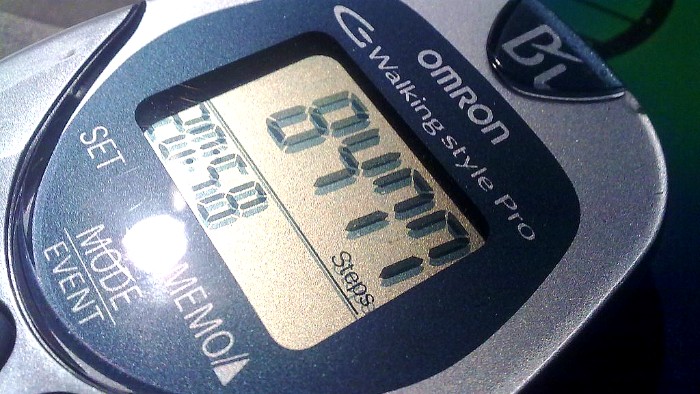 It will motivate you to walk more. Feeling tired and lazy? Too bad. Just do it! Don't drop in the chair as soon as you passed through the security. After a long walk, we look forward to collapsing into our seats in the economy class.
Passing the time during the flight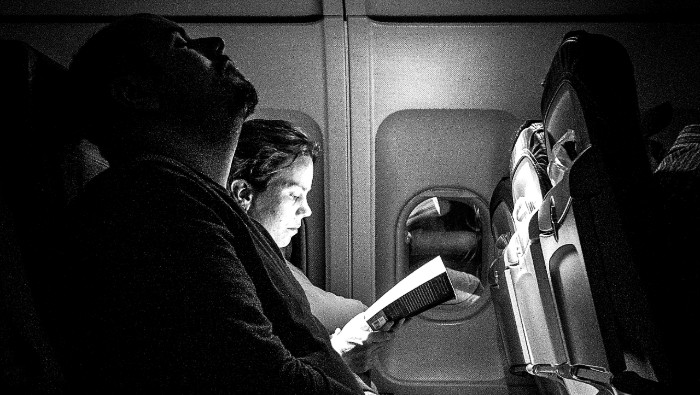 We are envious of people who can sleep through the flight. As hard as we try, it never works for us. We read books, watch movies, and do stretching exercises in our seats or in the aisle.
A few In-flight exercises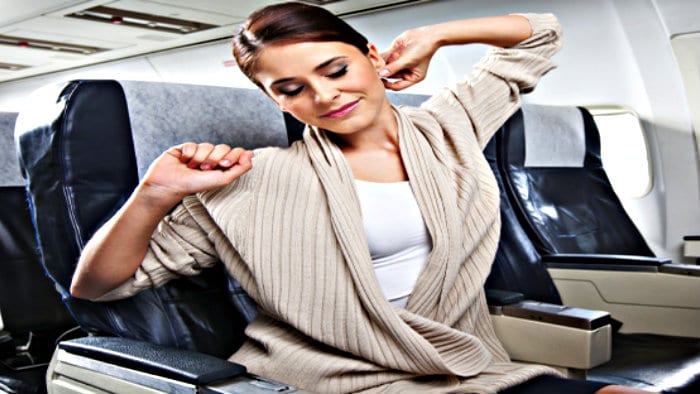 While sitting, try to do as many exercises as possible. Always remember to keep the blood flowing in your legs. 
Leave your seat once an hour and walk in the aisles.
While sitting, raise your arms above your head and stretch your upper body.
Roll your neck.
Squeeze all muscles in your body, hold, and relax.
Flex and point your toes.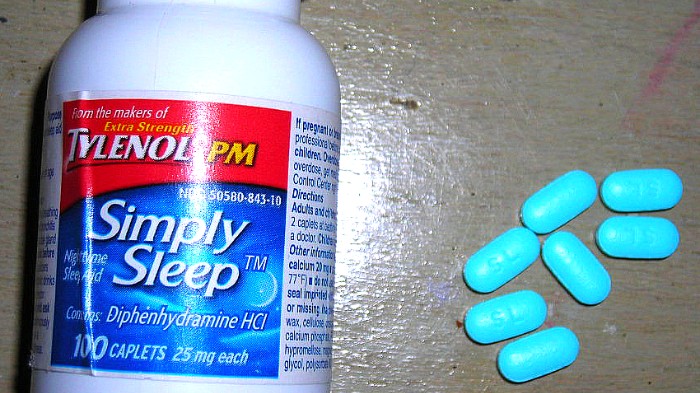 Occasionally, we take one Tylenol PM, which makes us relaxed and sleepy even if we still do not fall asleep. We prefer to use this mild medicine because it has no side effects. We never use sleeping pills – they keep us feeling drowsy for many hours after the flight. 
We used to have inflatable neck pillows, but they were either too bouncy or leaked air. We switched to firm pillows. They are a drag to carry around, but such pillows are more comfortable and reliable.

Rest your eyes before getting off the plane
We usually feel most tired just before we have to disembark. That's why we make sure that our eyes are closed for the last hour of the flight. It helps us to feel more alert to our surroundings after the landing.
Keep in mind that the first hour or so after the flight, the tourists are the most vulnerable to become victims of pickpockets and crooks who come to the airport to prey on tired travelers.

Use a layover to rest after a long flight
Some airports, especially the Asian ones, have quiet areas with comfortable lounge chairs where you can stretch your legs and even take a short nap. However, very often, these rest lounges are fully occupied by other passengers. If you do not find a place to lie down, walk as much as possible to prevent the blood clotting in the legs. And get strong coffee if you are falling asleep. 
Once, when we flew from Hanoi (Vietnam) to Seoul (South Korea), we had a few hours to spend in the middle of the night at the Incheon airport. It was our first layover at this airport, and we did not know yet about quiet areas for sleeping. 
We still managed to find comfortable benches where we could lie down and sleep. To make sure that we will not miss the next flight, we set up our trusty travel alarm clock.
Sometimes, a layover can be torture. Our group tour to South Africa had to start with an early morning flight from New York. Not to miss this flight, we had to arrive at JFK airport the day before, in the evening. We decided that we didn't need a hotel for just a few hours. It was a mistake.
By about 11:00 pm, the airport was practically empty. Just a few passengers here and there, janitors, security guards. We walked through several parts of the international terminal, but couldn't find a place to rest.
Finally, we noticed a small deserted children's play area. It had two long comfortable couches, precisely what we were looking for. Exhausted and sleepy, we decided to spend the night on these couches. Unfortunately, the play area had a large screen with endless cartoons and loud music. Besides, the festive Christmas music filled the whole terminal.
We inserted earplugs into ears, set up the alarm clock for 5 am, and stretched out on the couches. Unfortunately, earplugs did not help to fight the symphony of sounds: shouts of cartoon characters from the screen above our heads, the Christmas music, occasional loud voices of the cleaning crew. It was a real "Sleepless in Seattle" situation applied to the JFK.
When the alarm clock went off, we got up and walked around. To our dismay, at the end of the concourse (about fifty yards from the play area where we spent a sleepless night), we stumbled upon several comfortable stuffed sofas. From there, we still could hear Christmas music, but it was much softer. Too bad we didn't walk far enough and missed this great resting area!
About 20 hours later, we were in Cape Town, South Africa, looking at Table Mountain. The sleepless night at JFK was almost forgotten, and a new adventure had begun.
Please share with us your hacks on how to make long flights less painful.