"Israel has its attractions. It's the most dramatic country in the world. Everybody's engaged. Everybody argues. When I leave Israel, I get a little bit bored, you know?" –  Shimon Peres
We have heard from many visitors to Israel that food there is exceptional. When we asked: "what is so special about Israeli food?" the answer was always the same: it is prepared with incredibly fresh produce. All those people were right. In Israel, at any restaurant or a food stand, vegetables were as fresh as if someone harvested them the same morning.
Israeli food is a melting pot of many different cuisines from countries of Eastern Europe, Germany, Middle East, North Africa, and such Mediterranean countries as Greece and Turkey.
When we think about the Mediterranean food, the first few things come to mind: hummus, baba ganoush, tahini, olives, feta cheese, pita bread, kebabs.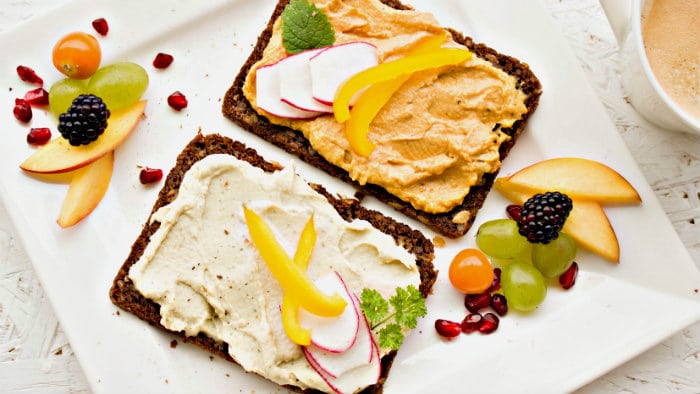 Hummus is everybody's favorite dip for pita bread and vegetables. It is especially appreciated by the vegetarians who love it as a great source of protein. Hummus is made with cooked (not canned) chickpeas, tahini, lemon juice and served with extra virgin olive oil and a sprinkling of cumin and paprika. It tasted much better in Israel than the hummus we buy at our local stores.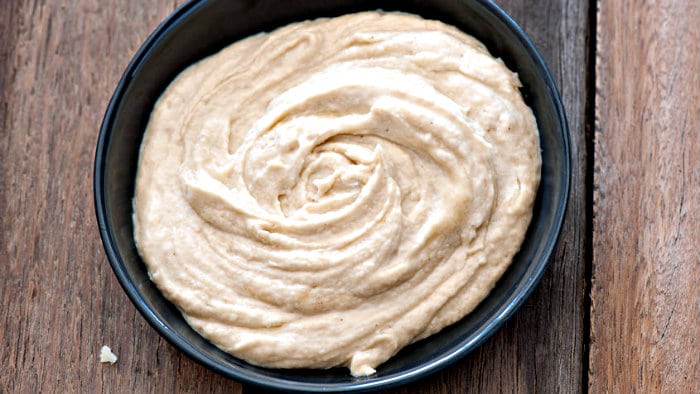 Tahini paste is made of ground sesame seeds and is added to a lot of Israeli and Arabic dishes. To make the tahini sauce, cooks add lemon juice, garlic, water to the tahini paste. What a great condiment!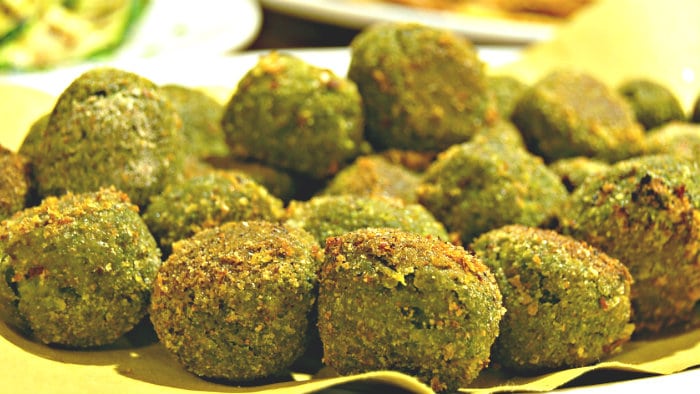 Falafel is another familiar food for us. We had it in several other countries and at home in the US. It is another vegetarian favorite: fava beans, chickpeas, spices. All these ingredients are mixed together and shaped into small balls (the size of meatballs) which are deep fried. 
You can eat falafel alone or put it in warm pita bread with salad, hummus, tahini sauce. Some people like to add yogurt as they do in Greece.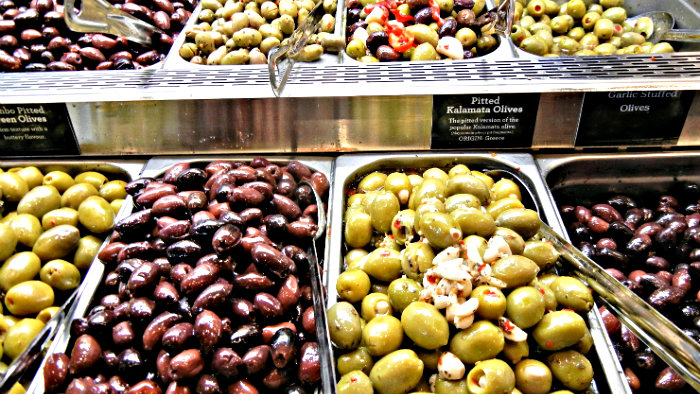 Olives are as popular in Israel as they are in other Mediterranean countries. We saw numerous olive groves as we were traveling through Israel. At every buffet table, we could have at least four or five varieties of olives.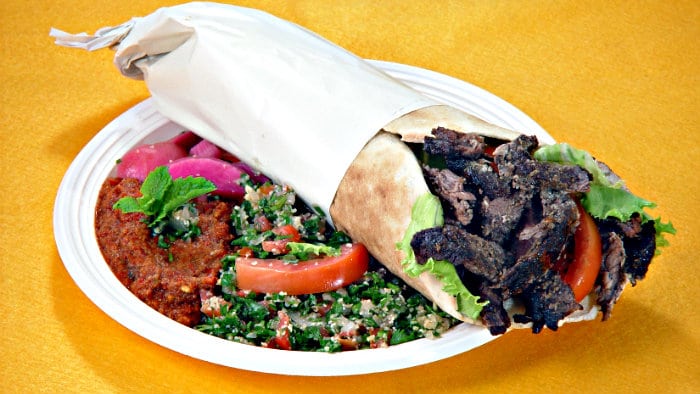 Shawarma is another food that we already knew and loved. We had it in Russia (it is not a Russian dish, but probably came from Israel or some Arab country), in Morocco, and in the United Arab Emirates.
Shawarma looks like a close relative of the gyro (Greece) or doner (Turkey). It includes turkey or chicken, hummus, lettuce, fresh vegetables, pickles. Usually, the portions are quite large. You eat shawarma from a tasty and convenient pocket of flat bread which makes shawarma a favorite street food, just like the falafel mentioned above.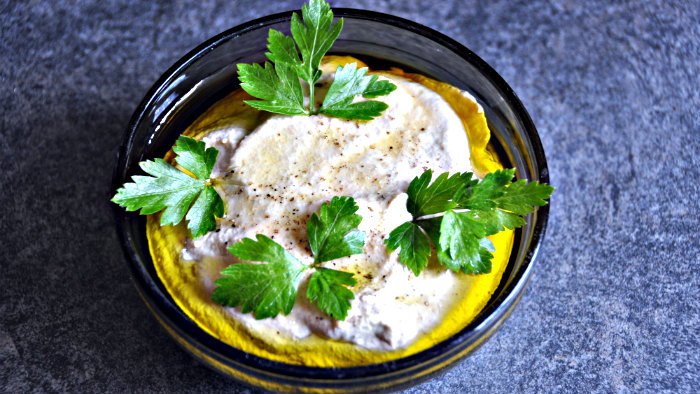 We encountered a wide variety of eggplant dishes in Israel. Our favorite was Israeli dip called baba ganoush. It is made with roasted eggplant, tahini, lemon juice, garlic, olive oil, and spices.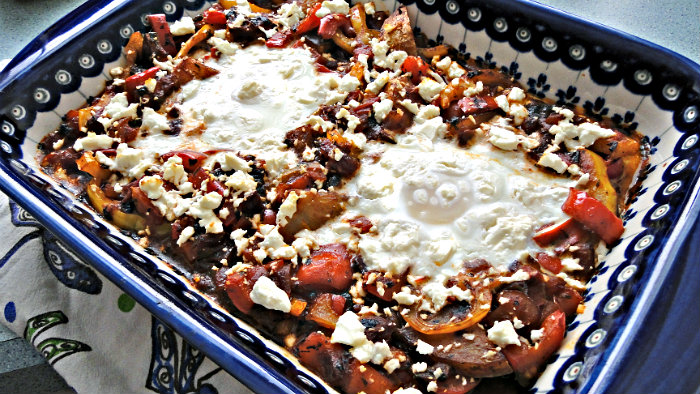 We started every morning with breakfast buffets and were amazed by the vast spread of the dishes. There was always a long line at the shakshuka table.
Shakshuka is prepared in a pan, where a variety of vegetables (onions, garlic, peppers, tomatoes) is cooked with coriander and paprika. Toward the end, while vegetables are still sizzling hot, the chef adds an egg on the top and serves it sunny side up.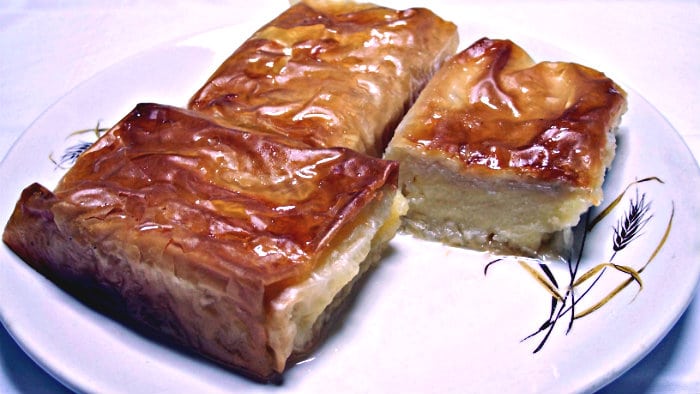 Another breakfast (or lunch) food was bourekas – a pastry made of phyllo dough, filled with cheese and vegetables, sprinkled with sesame seeds and baked in the oven. We liked that bourekas were baked and not fried.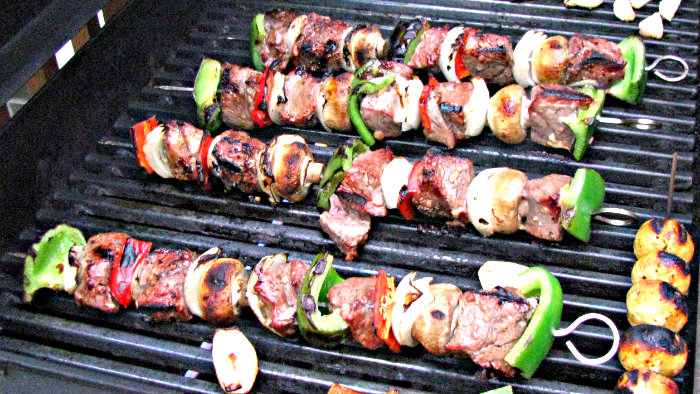 Kebabs are popular in many countries. In Israel, kebabs are made with lamb or beef (no pork in the Jewish state, of course), and a variety of vegetables like onions, peppers, tomatoes grilled on skewers as well.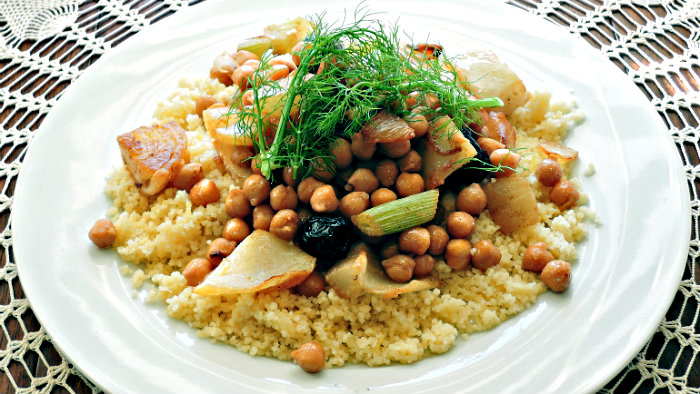 Israeli couscous has much bigger grains than the regular couscous we are used to. They prepare it with tomatoes, peppers, zucchini or anything else that the chef chooses.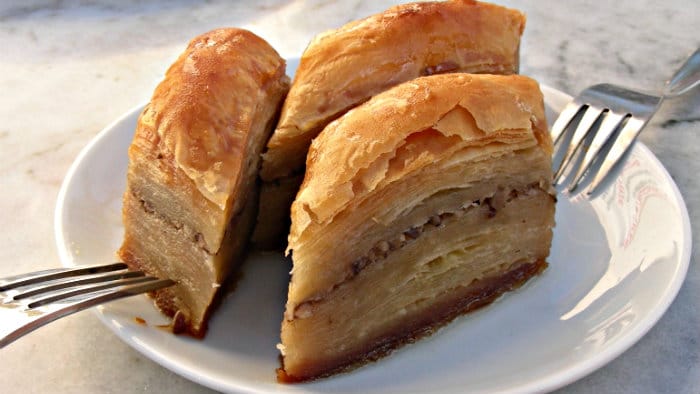 Baklava is a popular dessert in Israel as in many other countries.  Alexander loves it and can never skip it. For me, it is always too sweet.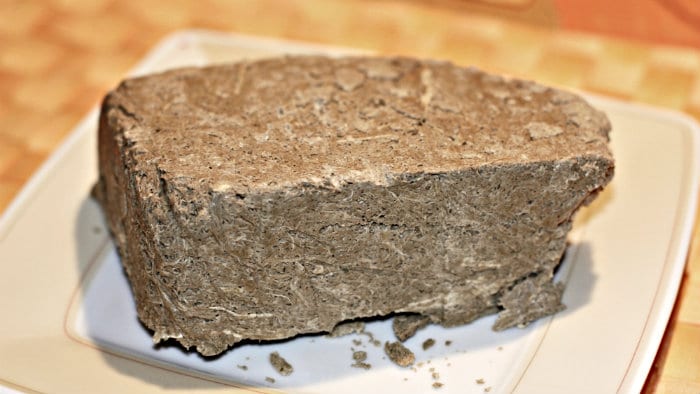 Halva is a beloved sweet in the Middle East, India, Turkey, North Africa, and many Arab countries. This aromatic and delicious dessert can be made with sesame tahini, nut or sunflower seed butter, and even with carrots. 
Walking through the Machane Yehuda market in Jerusalem, we had the opportunity to try several different kinds of halva. The vendors offered free samples to the passers-by. As much as we try to avoid eating sweets, we happily surrendered. 
Book your flight to Israel
Best time to visit Israel
Best time to visit Israel – spring (April, May) and autumn (September, October). During these periods, it's not hot; temperatures are pleasantly mild.