The secret of how to pack light is simple:
travel with one carry-on and one personal item
(just a backpack without a carry-on is even better)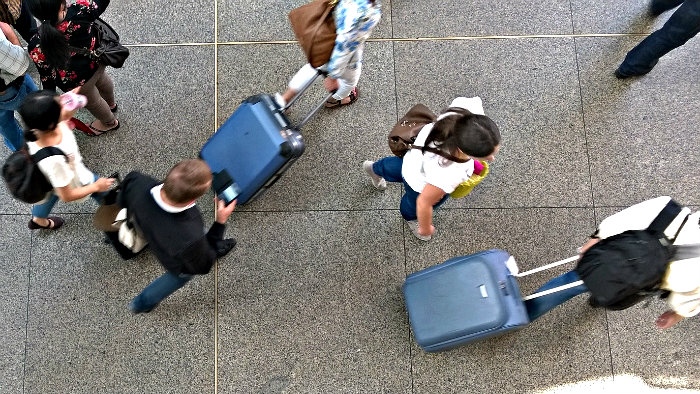 Advantages of packing light
Less time at airports
No lost bags
No baggage fees
Easy to carry
Packing is fast and easy
Less stress
Buy a lightweight, durable carry-on
Which carry-on to choose? There are many options in department stores and online. My favorite one is Eagle Creek lightweight Tarmac 22 carry-on. These carry-ons are very durable. They have a lifetime warranty. 
Pack as little as possible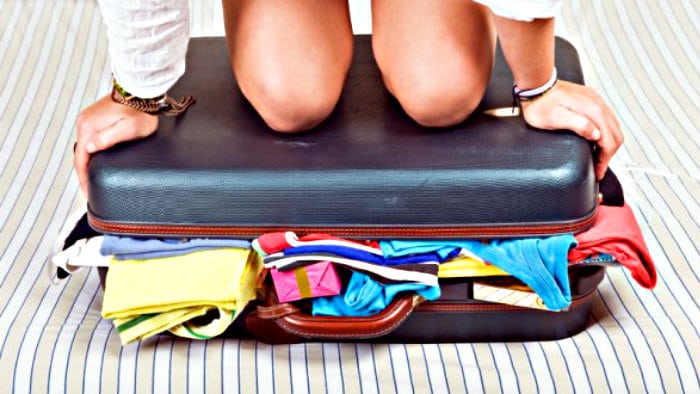 Select clothes you think you will need, spread them on the bed or table, and start eliminating at least half. Even if you took fewer items than you planned initially, after coming back home you will be surprised to find out that you did not wear some clothes. Do not forget to leave a little space for things you may buy during your trip.
On our trip to Myanmar (Burma), we met a couple that had two huge suitcases on wheels, two carry-ons, and two backpacks. Even with all the help at each hotel, they still got their share of dragging the luggage around. I felt sorry for them.
Each day they wore a new set of clothes without ever wearing the same item again. The woman even had matching jewelry for each outfit. While admiring how fancy she looked, we wondered about the amount of time she spent each morning choosing what to wear.
Our simple calculations surprised us: she brought 14 sets of clothing and 14 sets of matching jewelry for two weeks of traveling in Myanmar. We moved from city to city every two days. She must have been very busy in her hotel rooms organizing and packing her things instead of relaxing and enjoying the trip.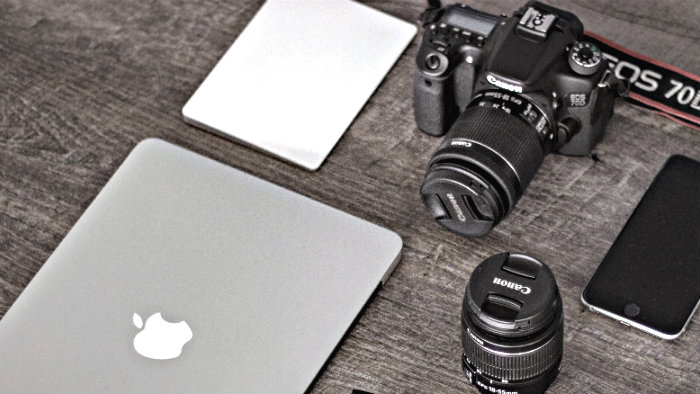 Smartphone to make phone calls, read emails, send text messages, or use GPS. Pack charger and adapter.
A laptop will be useful if you want to watch movies online, do some work, download photos from your camera, or read books. Pack power cord for charging a laptop battery, adapter, and USB flash drive.
Digital camera. Do not forget to take along such accessories as an extra lens, battery and memory card, a charger, a monopod, a cable for downloading images to your computer.
IPad, tablet, EBook, or portable media player. Before you leave home don't forget to download eBooks and music.
Headphones/earbuds for listening to music or watching movies on your IPad or laptop. Take along a Y-jack so you can do in with a partner at the same time.
Travel-size bottles & toiletries
If during the trip you run out of something, you can buy almost everything in other countries, and even cheaper. Buy a folding travel brush, take mini-floss, small tubes of toothpaste.
If you forgot something,  each hotel has complimentary travel-size shampoo, conditioner, soap, sometimes even razors, sewing kits, toothbrushes, and toothpaste.
If you must bring a bulky sweater or coat, put them on before boarding a plane. Save room in your carry-on for thinner clothes.
Packing a light-weight poncho. It will take very little space in your carry-on but will be useful in case of rain. You can buy such poncho at a dollar store. 
Women can pack a colorful scarf to accessorize their outfits. You can also put it on your head for the religious sights or use it on chilly days.
Sometimes though, taking only light clothes can catch up with you. Once, in December, we had to go from Florida to Thailand  – from one tropical place to another.  To change the planes in New York,  we took the airport shuttle from the domestic terminal to the international one.
Waiting outside for that shuttle we had to spend several minutes in the freezing temperatures. Probably, we were the only people in New York dressed in T-shirts and shorts on that cold December day. Since that trip, we make sure to take light jackets, just in case.
Travel in your bulkiest Items
If you need a coat, a bulky sweater or a pair of boots, bring them on the plane with you. They are hard to fit in your bag.
How many pairs of shoes to pack?
Shoes take a lot of space in the luggage. Personally, I take only three pairs:
Flip flops. I can use them in the hotel room, by the pool, or on the beach.
Sneakers. Make sure they are comfortable. 
Sandals. for warm weather. If it is cold, then instead of sandals I pack a pair of black sneakers which can work well for semi-formal events.
Pack clothes only for one week. Forget about changing clothes every day. Wash and dry your light clothes in a sink in your hotel room. Use laundry service for heavier items. Make sure to wear each item more than once.
Put things inside of things
Pack small items like socks or chargers into your shoes to save room in a carry-on.
Bring a nylon drawstring backpack
You do not have to pack so thoroughly when your tour bus takes you from city to city. To free some space in your carry-on, use a nylon drawstring bag as a day backpack.
Put there whatever you need for a day of sightseeing: travel book, cosmetic bag, camera, snack,  water bottle, etc.
Consider your medical condition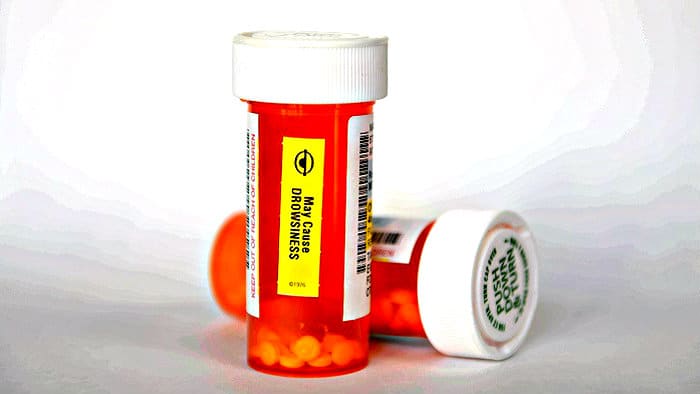 Get a letter from your physician, listing your current medications. Make sure that your prescriptions are in their original bottles. Do not pack your medication in checked luggage.
I always carry baby aspirin in my purse. If someone has a heart attack, it is advisable to give this person a couple of baby aspirin tablets to chew. This simple measure can save a life.
Several travel publications advise bringing a copy of eyeglasses prescription. However, it's not easy to replace the glasses in a foreign country, especially if your itinerary requires you to move from city to city every couple of days.
Personally, I do not bring the prescription for glasses. I pack the second pair in a hard case. If my glasses get broken or lost, I can use another pair immediately.
Ask yourself these questions:
Do you have a potentially life-threatening medical condition, that emergency personnel should be aware of?
Do you have allergies?
Do you know your blood type?
Do you wear a medical alert bracelet or medallion on a chain?
Do you have a medical alert card in your wallet/handbag?
Pack light and your overseas trips
will be much more enjoyable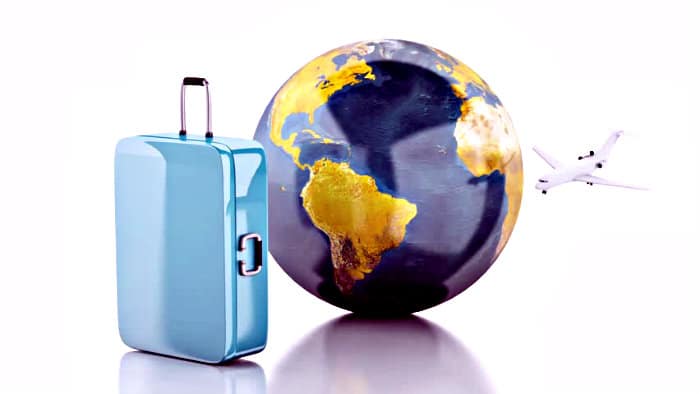 Follow the above advice on how to pack light. If you do it, don't be surprised if later you ask yourself: Why before I had to drag along a pile of things, most of which I did not need on the road?